REDEMTIS®/FENTOX® SYSTEM PROPRIETARY TECHNOLOGY
In situ decontamination, using nanotechnology for injecting atomized oxidants. The reaction surface with the nanobubbles injection is thousands of times greater than conventional methods, promoting oxidation of utmost efficiency and speed. The oil is degraded in CO₂ + H₂O, under low exothermic.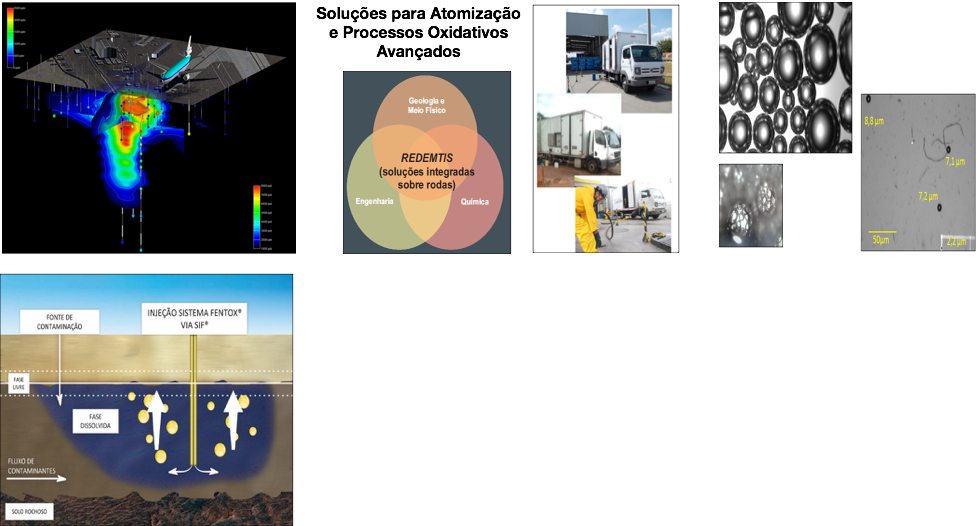 REMEDIATION SERVICES
For gas stations and fuel distribution centers;
For oil fields, pipeline network and refineries;
For chemical and metallurgical industries;
For real estate segment and new ventures;
For railways, airports and filling stations.